Nissan's GT Academy Gives Gran Turismo Gamers the Chance to Hit the Racing Circuit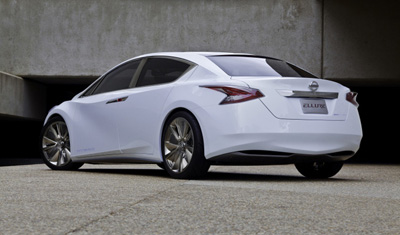 Nissan Americas and Sony Computer Entertainment America LLC are once again teaming up for one of the most innovative and exciting collaborations between the video game and auto racing industries. Back for its sixth year, the GT Academy offers video game enthusiasts the opportunity to step out of the virtual racing world and into the cockpit of a real life NISMO (Nissan Motorsport International Limited) racecar.
How It Works
There are a number of essential competition steps you have to go through before you can become a real GT racer:
Virtual Reality: The preliminary online qualifying element of the GT Academy will be going on from July 2 to July 30 on a demo of the new Gran Turismo 6 (GT6) video game for PlayStation3.
Behind the Wheel: After the 32 fastest PlayStation GT6 gamers across North America have been determined, they will compete in the National Finals at a yet to be announced location. After the 32 fastest gamers are cut to 16, the competition will move into the "real world," where they will compete inside the cockpit of real NISMO sports cars in a televised event called the Silverstone Circuit.
The Circuit: Once the GT Academy competition winners in North America and the other continents are determined, they will be put through an intensive Driver Development Program by Nissan to qualify for the final prize of the competition—the chance to spend an entire racing season behind the wheel of a Nissan GT-R GT3 NISMO in a professional championship.
Fusing Performance and Technology
Nissan's innovative collaboration between the virtual world of Sony Playstation3's Gran Turismo 6 and NISMO Motorsports is a quintessential example of the way Nissan's designers and engineers bring engineering and technology together.
Consider, for example, the 2013 Nissan Maxima. This luxury-level sedan offers a thrilling driving experience with sporty, responsive driving dynamics and a 3.5L V6 engine that puts out a commanding 290 hp and 261 lb-ft of torque. Inside the cabin, the Maxima is a tech geeks dream, featuring standard features such as Bluetooth hands-free calling and one of the most instinctive and easy-to-use iPod/iPhone integration interfaces available throughout the entire industry.
You Game?
If you're interested in signing up for the GT Academy competition, visit the GT Academy Facebook page, where you'll also be able to get the latest news and updates. Good luck!