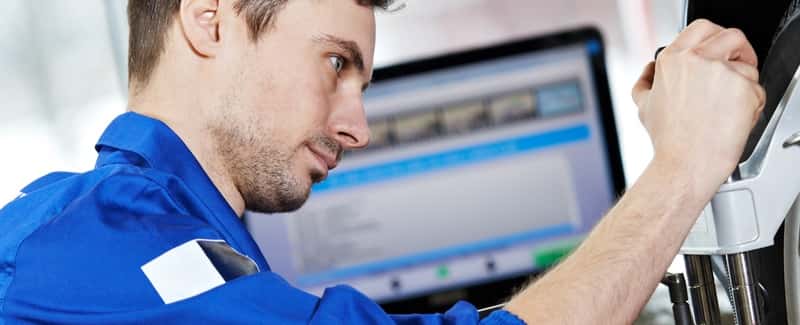 If you are in need of Nissan service near Maple Creek, then please come in to see the experts at Knight Nissan in Swift Current, SK. We are committed to our customers and to performing excellent service and quality repairs. We are a premium Nissan dealer in the area, and our advanced service center adds to our wide-ranging vehicle selection.
We are only about an hour away from Maple Creek by way of SK-1. The drive is worth it to take advantage of our thorough vehicle expertise and our dedication to customer service. You can call (306) 778-7000 to schedule an appointment with our service team, or you can set up your service appointment online.
Expert Service
For quality, thorough vehicle repair, and service, please visit the service center at our dealership. At our vehicle repair department, you can expect highly skilled automotive technicians to accurately diagnose and repair your car's problem. Our technician team has the experience and skill needed to get your car, SUV, van, or truck in top running condition.
It can be nerve-wracking to leave your vehicle at a repair shop and hope that everything is done the right way. At Knight Nissan, you do not have to worry at all. Our trusted, professional technicians will ensure that your car is serviced and maintained correctly and promptly.
Service and Parts
Our Maple Creek customers trust our technicians to service their cars with skill and care. The team can take care of scheduled maintenance or repairs. Some services include the replacement of the engine oil and filter, the battery, the transmission fluid, wiper blades, and worn belts. We can also diagnose and repair the exhaust system, heating and cooling system, steering gear, brake pads, and suspension components.
If you'd like to try to repair your vehicle yourself, we can assist you with ordering the parts you need. We have a comprehensive parts department, and our representatives will help you figure out and order exactly what you need.
Schedule an Appointment Today!
Maple Creek drivers are encouraged to schedule their service appointments as soon as they realize they may need Nissan service. We are very easy to find from Maple Creek — just go north on SK-21, then east on SK-1 for about 126 km, then get off on the 11th Ave NW exit. We look forward to providing you with quality repairs and genuine customer service!